Checking one off the bucket list always feels closer to achieving one's "life goals!" and I'm all set to boast about one such instance, striking the Bolshoi Theatre off my list after years of secretly pining to watch an actual opera performance. While a ballet performance at the Bolshoi Theatre was the one I was hoping for, specifically one named Swan Lake. Anyone who's ever watched Black Swan will understand why this is a masterpiece performance, and why the tickets are sold out much in advance.
Walking into the theater that was aglow with warm yellow lights and a fountain outside the building,  I was enchanted by the large chandeliers suspended from its ceiling, the red velvet carpets and chairs, and just how the entire place shimmered in its grandeur. Typical Russian patterns were embossed on the ceiling, and the curtains and drapes added to it's resplendence. Theater is taken seriously by veterans and entertainment-seekers alike, who dress in their fanciest best. I immediately regretted my casual attire, amidst the pearl necklaces and fitted black dresses. The only tickets available were for an opera performance of Alexander Borodin's Prince Igor, and I was glad to grab them.
The opera performance was everything I ever imagined and more, just one of those things that leaves you completely speechless. Lucky for me, they had subtitles in English flashing across a screen at the top of the stage for anyone as lost as I was. The performance was completely overwhelming, with a full-fledged orchestra performance to accompany the artists in their moments of loss and happiness. Brass binoculars were available for everyone to enjoy the show better, though I was far too excited by the prospect of holding a pair than using it. If there's a way to get a taste of the Russian royalty in today's day, it's at the iconic Bolshoi Theater located across the road from the Kremlin Square.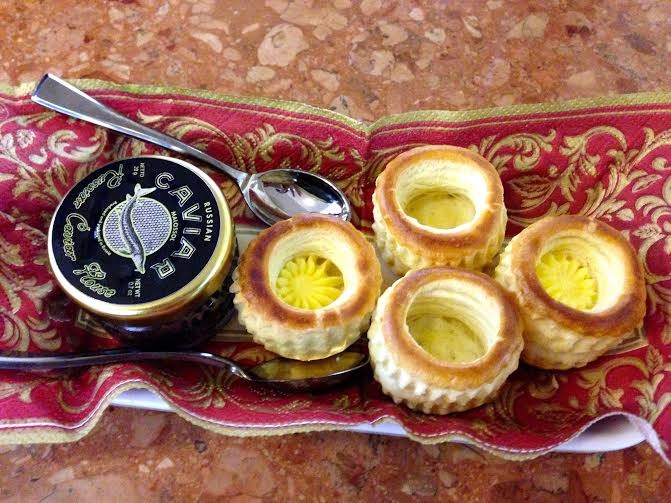 During the interval, we stepped down to the main foyer to taste some caviar and sip on some vodka. The caviar cost me a kidney, but that's the price you pay for wanting royal treatment! The evening was a magical experience of passing through the decades and experiencing the indulgent lifestyle of Russia's blue blood.